Standard Tinsmith is proud to offer best-in-class tape for all of your HVAC needs.
We supply Shurtape which is engineered to meet and exceed your expectations for quality and performance. Shurtape meets code, will perform in the cold, and will deliver superior results.
PC 600 Contractor Grade Black Cloth Duct Tape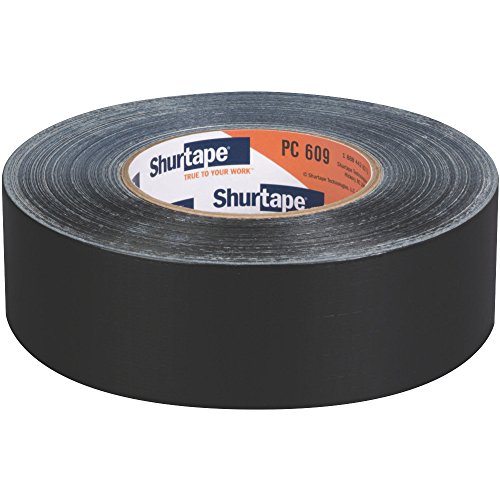 Product Description:
Contractor grade cloth duct tape for use in industrial, carpet, plumbing, HVAC, sealing, waterproofing, patching, remediation and restoration applications. This co-extruded duct tape conforms well to a variety of surfaces, tears easily by hand and will not twist or curl during application for ease of use.
Contractor grade duct tape
Conformable
Will not twist or curl during application
Hand-tearable
AF 984 Cold Temperature Foil Tape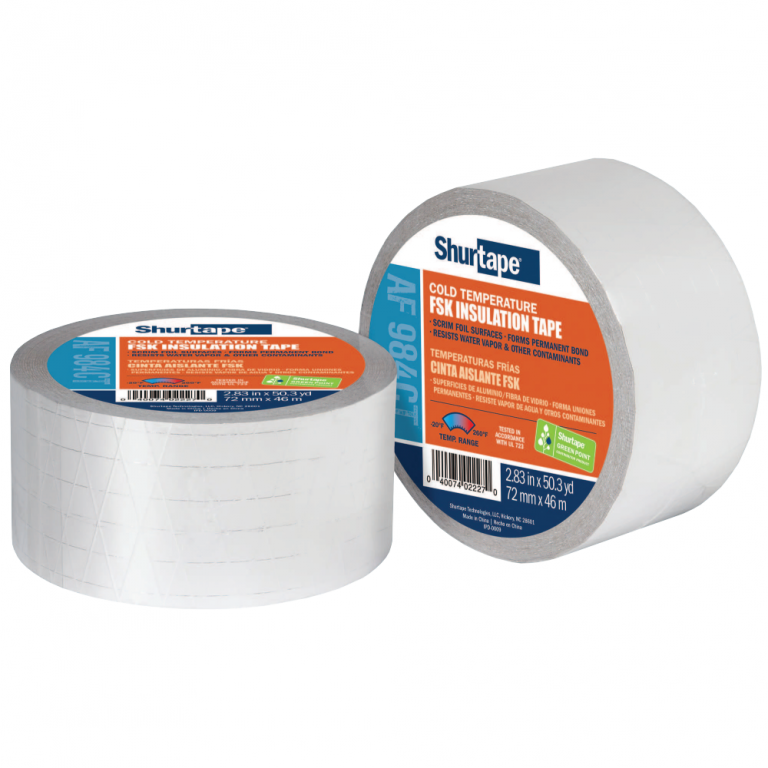 Product Description:
UL 723 tested Foil/Scrim/Kraft (FSK) tape for sealing seams in scrim-reinforced duct insulation. Ideal for applications that demand a maximum-strength tape, AF 984CT is linered, offers an acrylic adhesive and can be used in temperatures ranging from -20 F to 260 F.
Foil/Scrim/Kraft (FSK) tape
Linered
Superior stability during extreme fluctuations in temperatures
Wrinkle-free backing resists tearing
Resists water vapor and smoke transmission
AF 975 Cold Temperature Aluminum Foil Tape
Product Description:
Cold temperature aluminum foil tape for use in temperatures ranging from -20 F to 260 F when joining and sealing aluminum-backed or fibrous insulation and metal ductwork, as well as when repairing metal and sheet metal. AF 975CT is linered, designed with an acrylic adhesive, tested in accordance with UL 723 and delivers an airtight seal every time.Foil/Scrim/Kraft (FSK) tape
2.0 mil, cold temperature aluminum foil tape
Linered
Superior stability during extreme fluctuations in temperature
Resists water vapor, odor and smoke transmission
Indefinite product life after application